Developing new ideas is a daily challenge for designers. What if an app would help you? 
Here I show screens of an app I designed, called "Photostorm". A tool for brainstorming that meets iOS technical standards.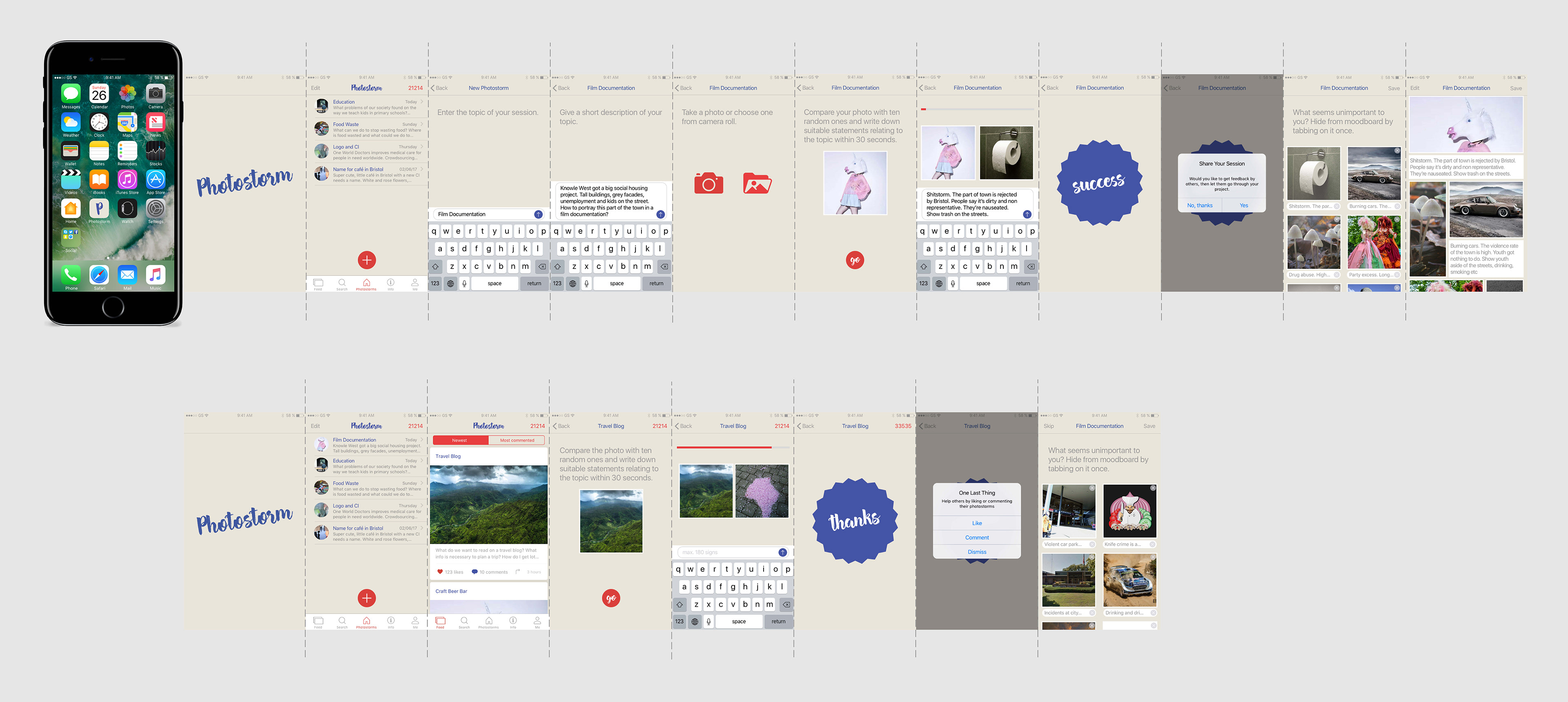 "Photostorm" is about letting new ideas sparkle with a photo on a self-defined topic. To do this, you compare your own photo with randomly selected motifs from the app and write appropriate statements on the defined topic. Finally, you put together a mood board. In addition, it is possible to support other people from the app community with their ideas. 
The app was created as a group project in the course "Basic Interface Design" in summer semester of 2017.