"Brandenburger Quell" – a regional mineral water and soft drink brand, was to have a new, contemporary look.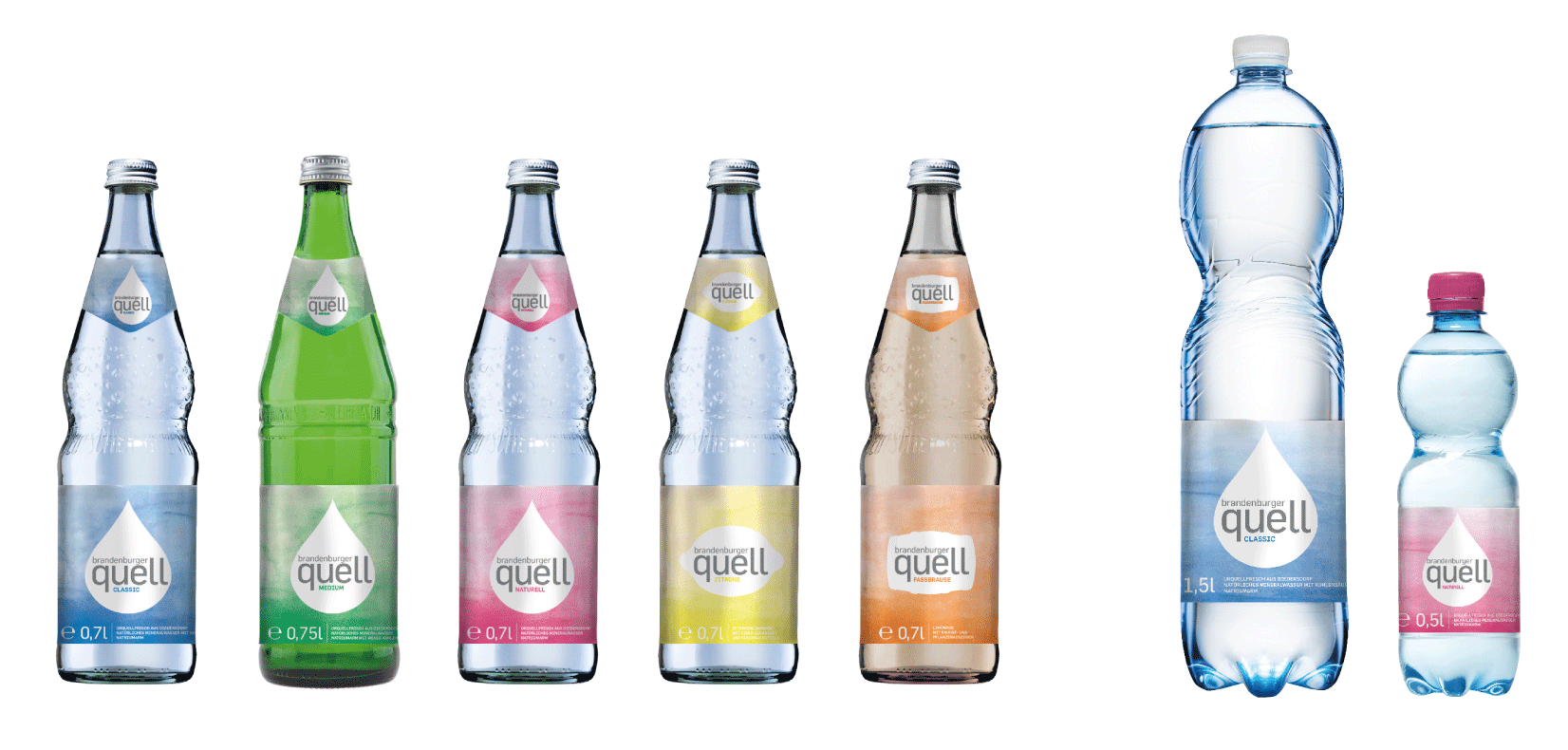 In order to give the brand a fresh and dynamic image, I chose watercolour backgrounds for the bottle labels. They are stronger in colour than the shades with which the variants still, medium and classic sparkling water are usually identified in the trade. The powerful colours of the labels are intended to draw the customer's attention - and their curiosity about the beverage brand. 
The draft was created in the course "Corporate Design" in summer semester 2016.