How can an existing design be interpreted in a new and even more product-oriented way? 
I show this by redesigning the vinyl album "Sun Structures" by the British indie rock band Temples. Their style of music is very much based on the psychedelic rock of the 1960s.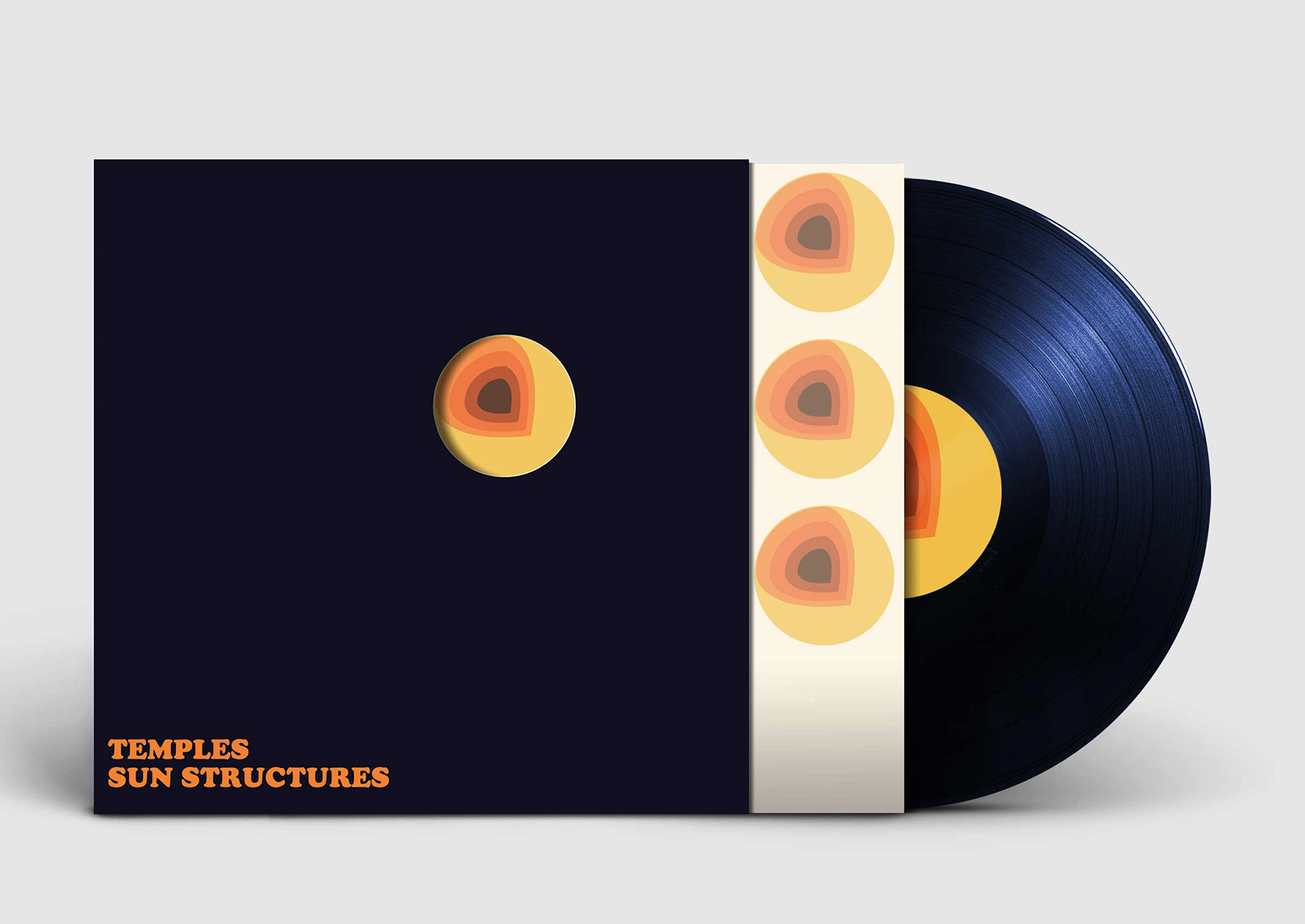 Since the name of the album is called "sun structures" I illustrated a stylized sun. Multiplied and lined up it is reminiscent of a wallpaper pattern from the 1960s or 1970s.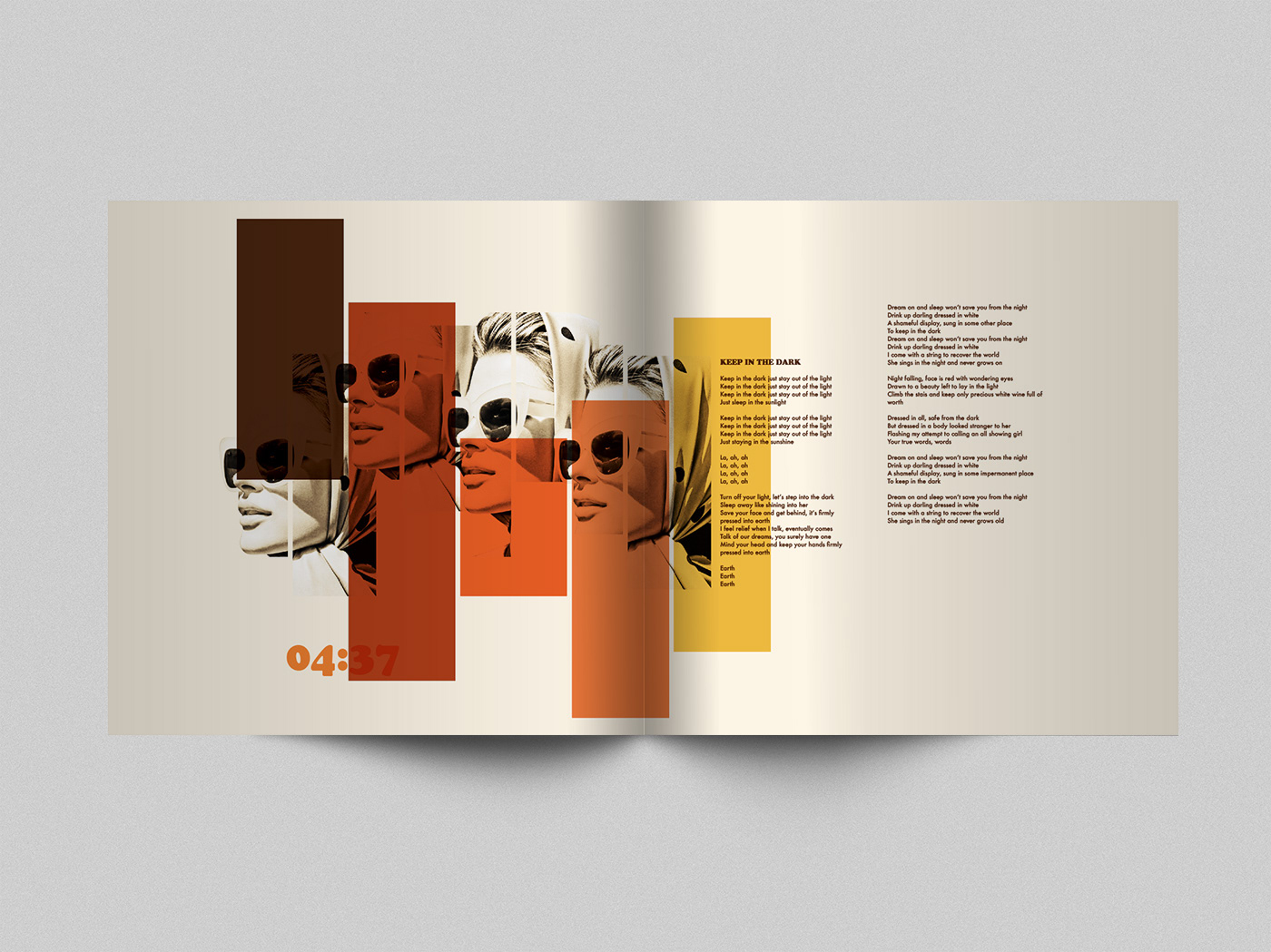 Not only with the cover but also in the booklet I interpreted the sixties style in a modern way. Layout elements of the booklet are photographs from the sixties. There are also geometric shapes and grids in colours that visually support the title of the album. 
The redesign was created as part of the "Editorial Design" course in winter semester 2016/2017.