In 2018 Georgia was the guest of honor at the Frankfurt Book Fair. The country at the interface between Europe and Asia describes itself as the "Balcony of Europe". I placed this self-designation in the focus of my poster design.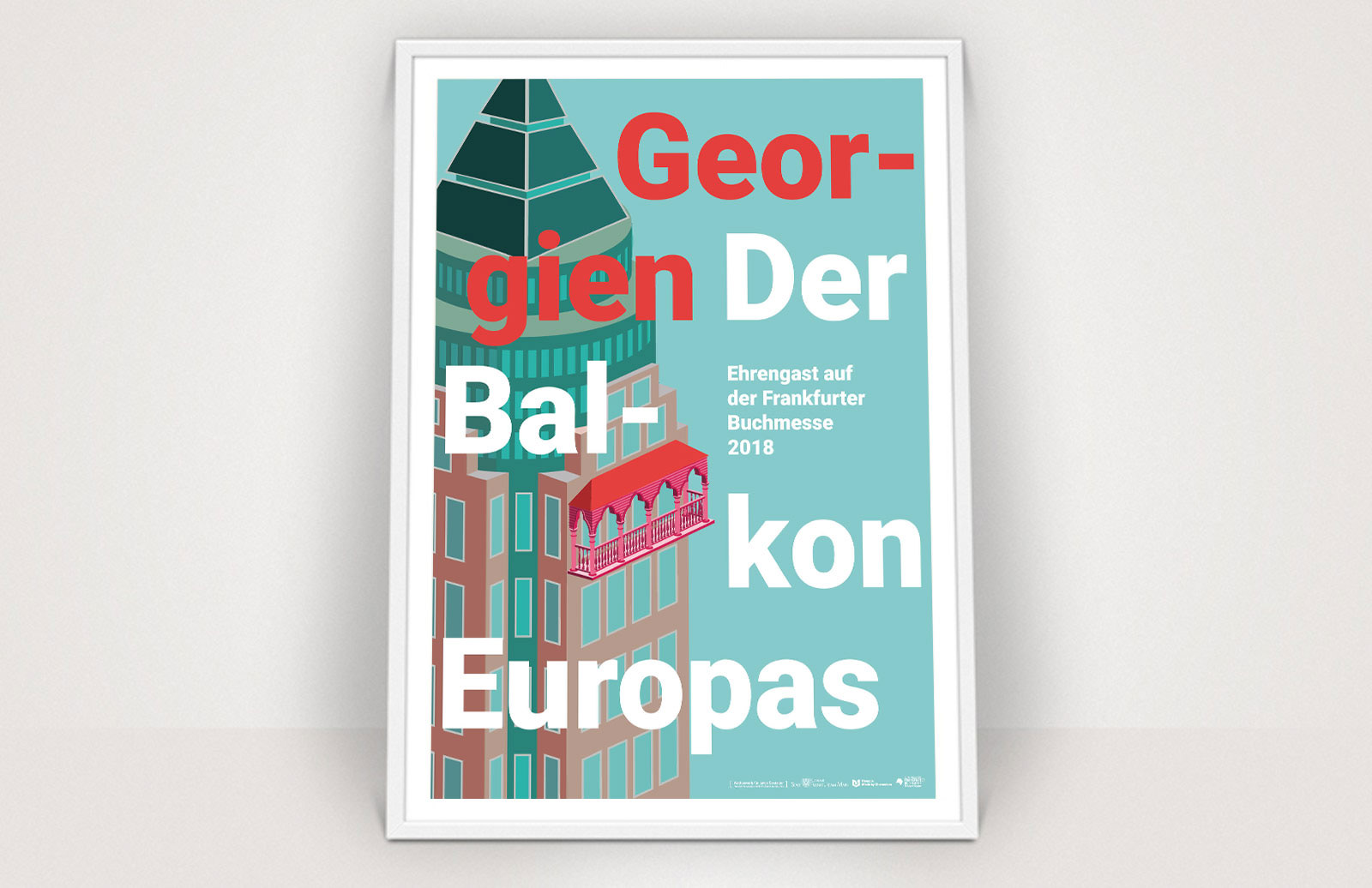 It shows the amalgamation of Frankfurt and Georgia through a typical Georgian wooden balcony, which I mounted on the exhibition tower. The poster was created as part of the "poster competition for young designers" for the Frankfurt Book Fair 2018. 
The jury chose it from the top ten out of a total of 292 posters.