Spätkauf - Späti for short - is a Berlin institution. But as independent as the shop type is in most cases the design is interchangeable. 
I developed a style guide for an independent late purchase corporate design. It consists of a reduced label and icons illustrated by me. They show products and services that a Späti offers and are understandable without words for customers of different cultural backgrounds.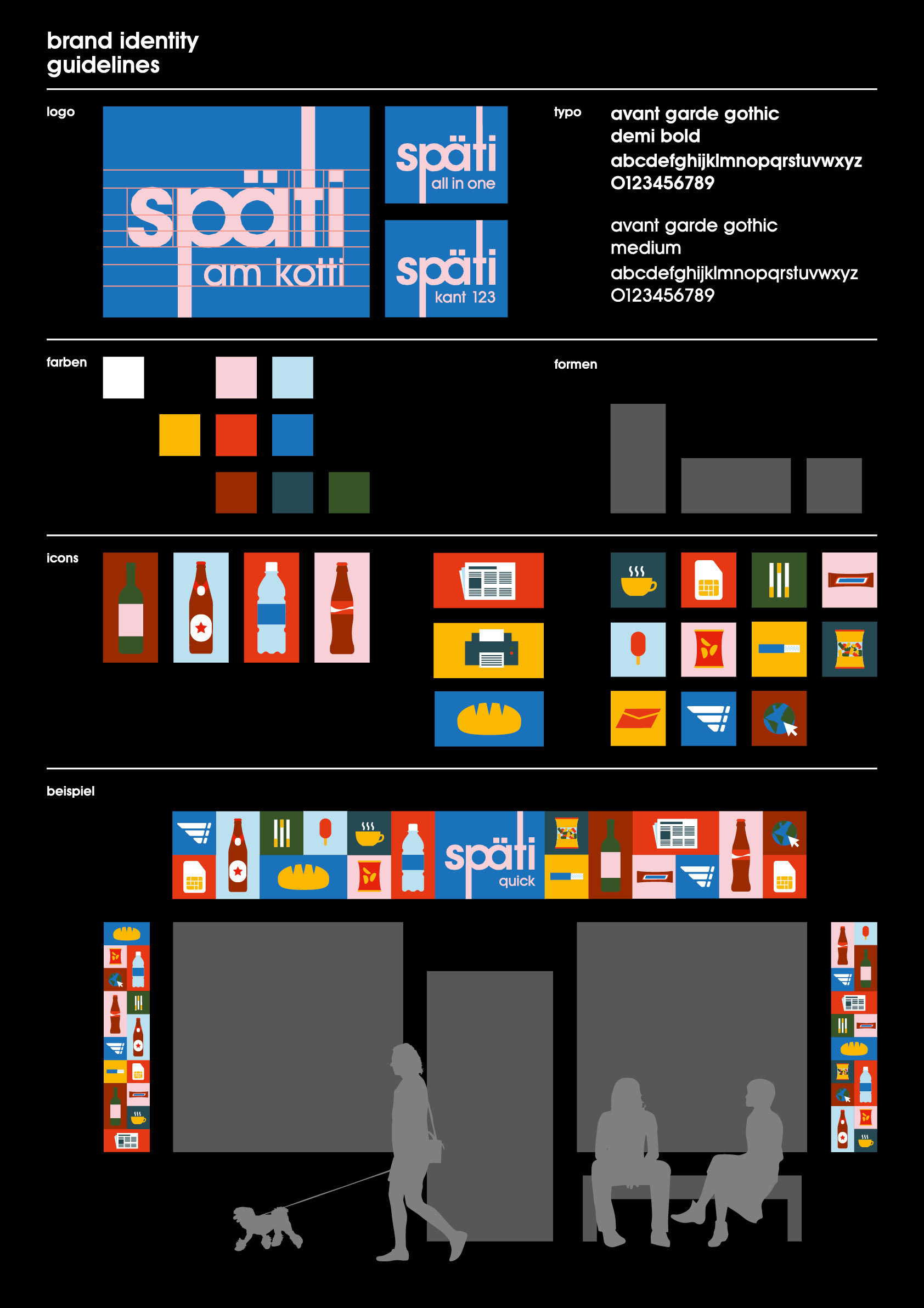 I placed the icons in different sized rectangles that can be joined together like Lego blocks. This is how the signage can be designed individually: each late owner can choose the appropriate icons from the pool according to their product and service range. 
The draft was created in the course  "Corporate Design" in winter semester 2018/2019.